Projects
Here are just a few of the landmarks we are proud to have completed.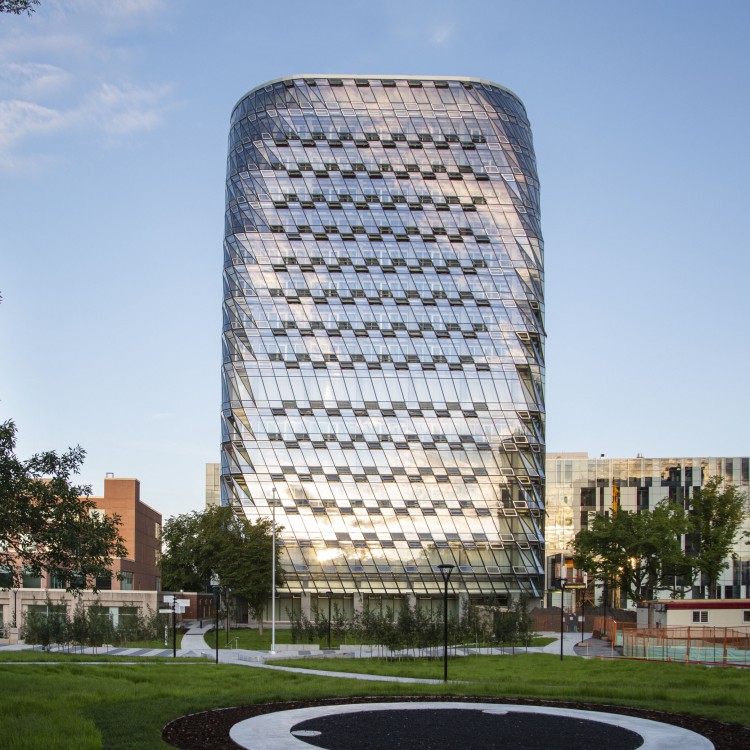 MacKimmie Library Tower & Block Redevelopment
The MacKimmie Redevelopment Project was the redevelopment of two existing and connected buildings in the heart of the University of Calgary campus. Significant Building Management Systems (BMS) installations were necessary for MacKimmie to meet its intended LEED Platinum Certification requirements. The challenge was overcome with careful project planning combined with Building Information Modeling (BIM) & Virtual Design Coordination (VDC) integration, and Prefabrication of components at Custom Electric's Fabrication Facility.
Telus Spark Science Centre
Telus Spark was a new build construction project which was a combination of multi-use event space, educational areas, and museum. The building was technically challenging to meet LEED Gold Certification and included significant exterior façade LED lighting. BIM and VDC were employed to complete the project, with the 3D Theatre completed after building occupancy.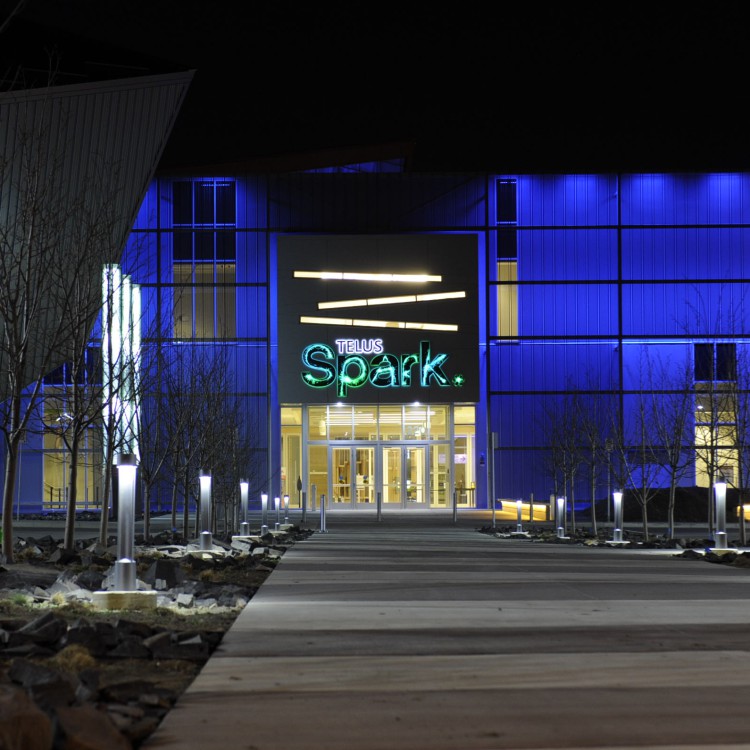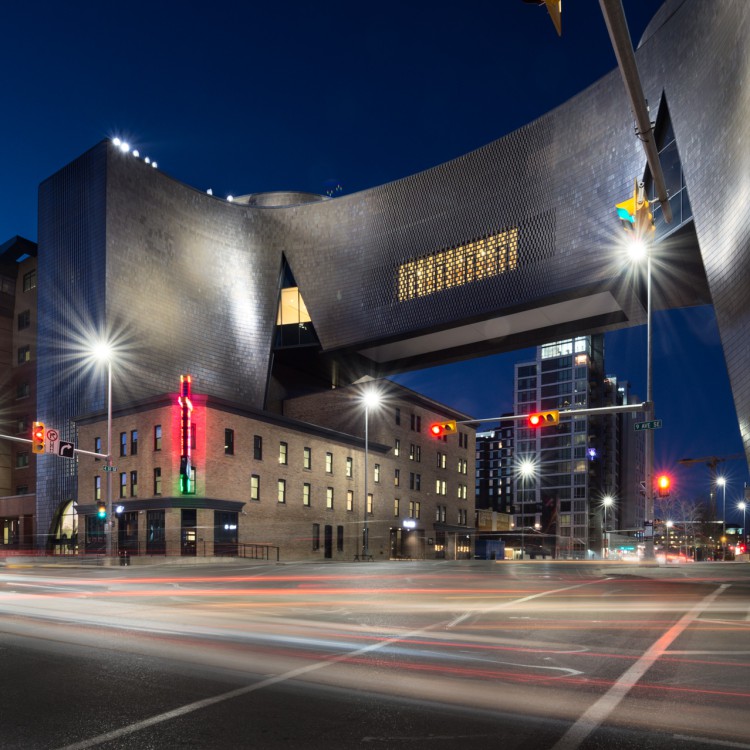 National Music Centre | Studio Bell
The development of the historic King Eddie in Calgary's East Village was architecturally and technically challenging as the space encompassed 160,000 square feet of development, while enveloping an existing heritage building, and is connected to an adjacent building by the East Village Skybridge. Custom Electric provided full electrical scope services to the project.
Aurora & Crowsnest Residences
The Aurora and Crowsnest Residences were new buildings added to the University of Calgary's campus to increase student housing. Custom Electric provided full electrical scope services to the project, including electrical service for 402 self-contained suites through an LV/MV distribution system connected into the existing ring main network located in the buildings' tunnel system. Emergency power is provided by backup generation systems.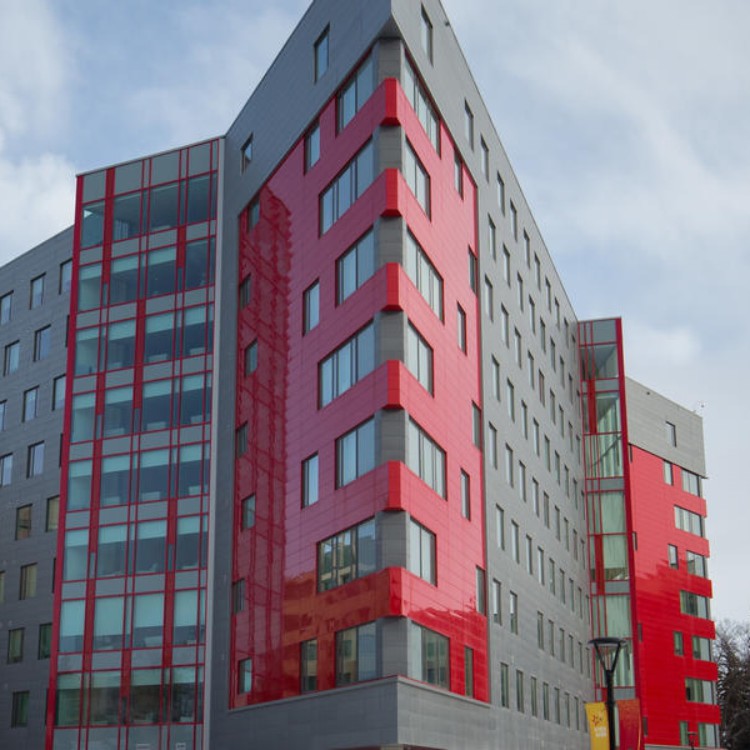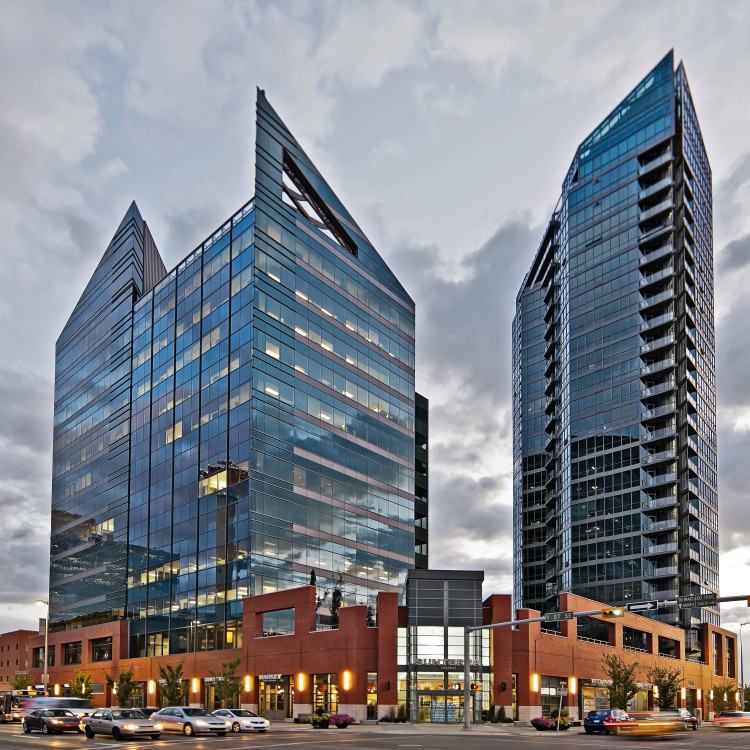 Keynote Towers were a new condominium development in Calgary's beltline area which combined mixed-use multi-phase office, residential, and retail space. Custom Electric provided full-scope electrical services to the project.
In 1983, ATCO built its first head offices, ATCO Centre I & II tower in Calgary's southwest beltline and Custom Electric is proud to have served as Electrical Contractor for the project.
In 2013, ATCO began planning its new Commercial Centre and Headquarters, in Calgary's Lincoln Park. And Custom Electric is once again proud to have been chosen to serve as Electrical Contractor for this exciting project. The 230,000 ft² office development features a 30,000 ft² Common Building with food services, a large high-end fitness centre, conference facilities, and outdoor plaza. Under the facility is a 245,000 ft² underground parking garage.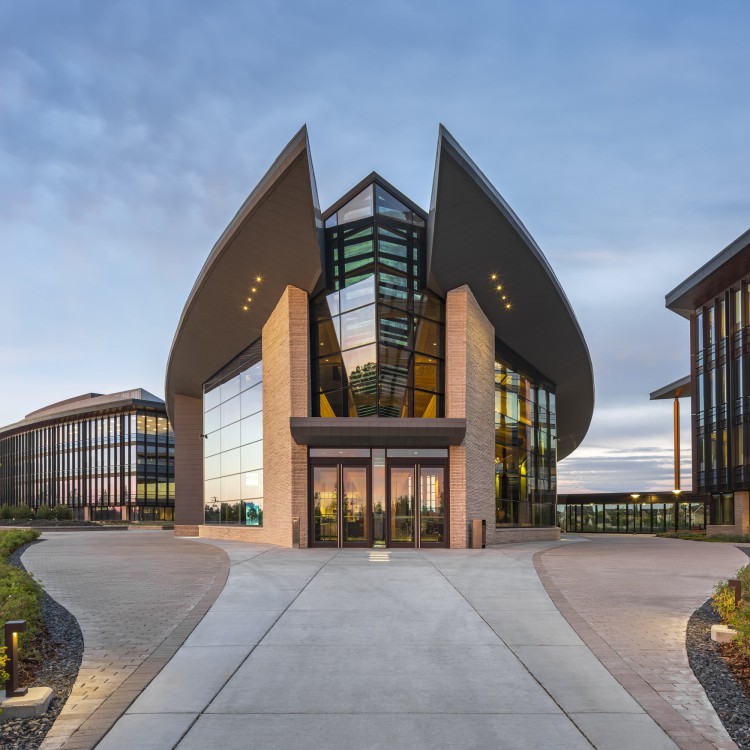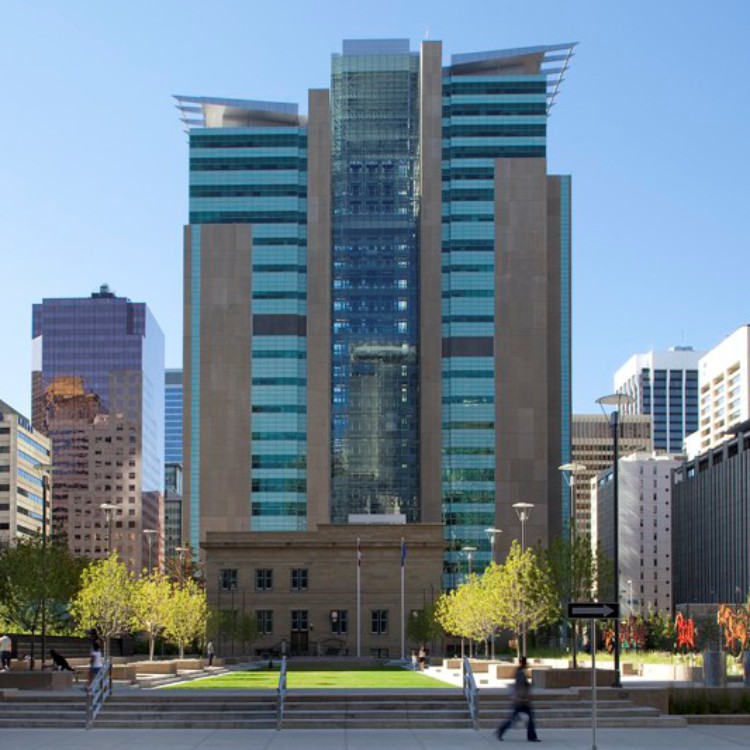 Designed to minimize the stress felt by many when entering a courthouse, the building was designed to be welcoming from the street entrances and be open and transparent. Custom Electric successfully provided full electrical scope services to the Calgary Courts project and met its tight schedule, while constructing in the center of Calgary's very business downtown business core.
New construction of a high-performance athletic and ice facility, complete with 4 ice surfaces, office tower & complex, conference centre, and high-performance training centre. This was a large, complex project including unique indoor environmental requirements, LEED Silver targeted, and a complex building shape.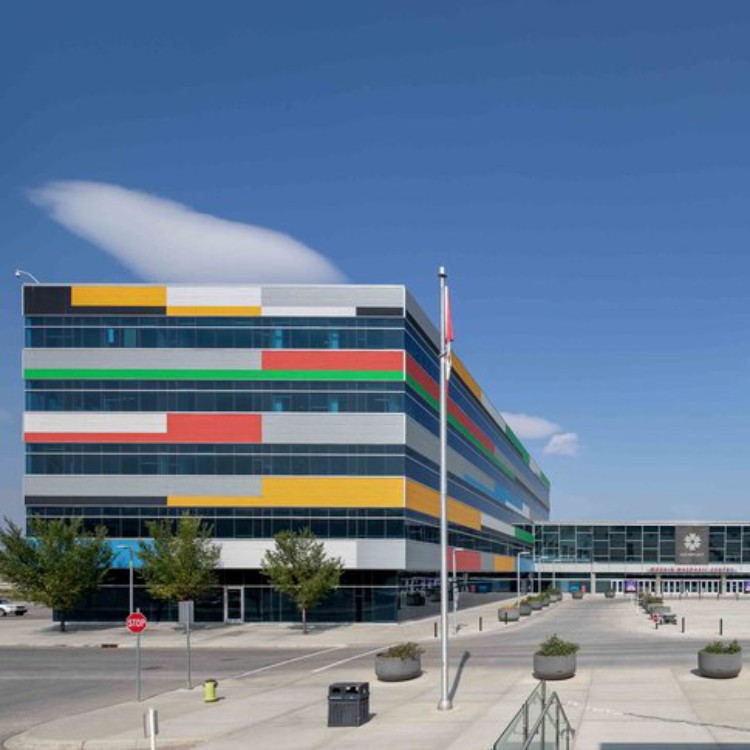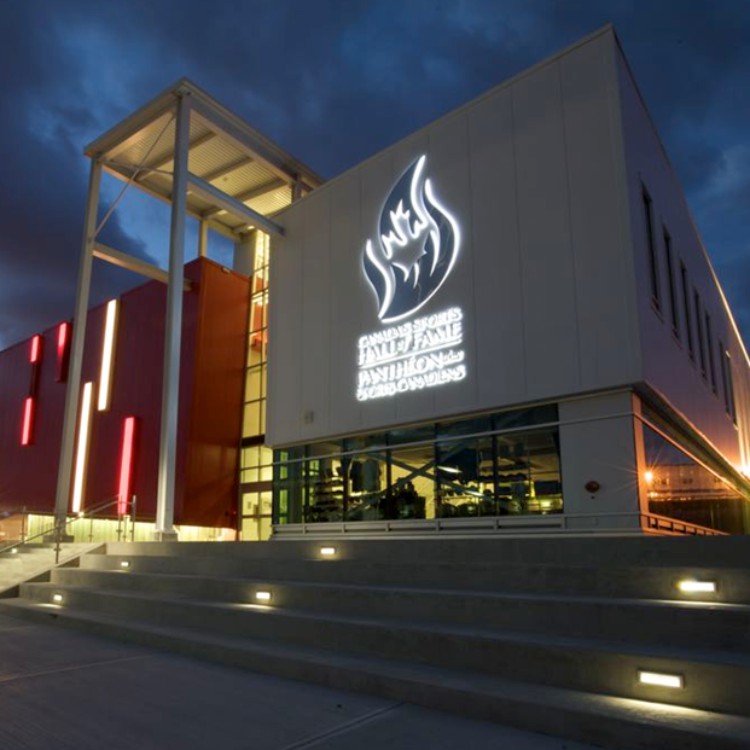 Canada's Sports Hall of Fame
The Canada Sports Hall of Fame is an architecturally challenging building located at WinSport in Calgary. The building included complex structural elements which needed to be considered when providing electrical service throughout the building. Exterior façade LED lighting was included as part of Custom's full-scope electrical delivery for the project.
Rockyview Hospital Expansion & Renovation
The Rockyview Hospital Expansion & Renovation was a major redevelopment of the building. Project complexities included constructing in a busy, operating hospital environment. Planning and logistics were carefully considered at all phases to ensure the minimization of disruptions to operations, patients, and staff.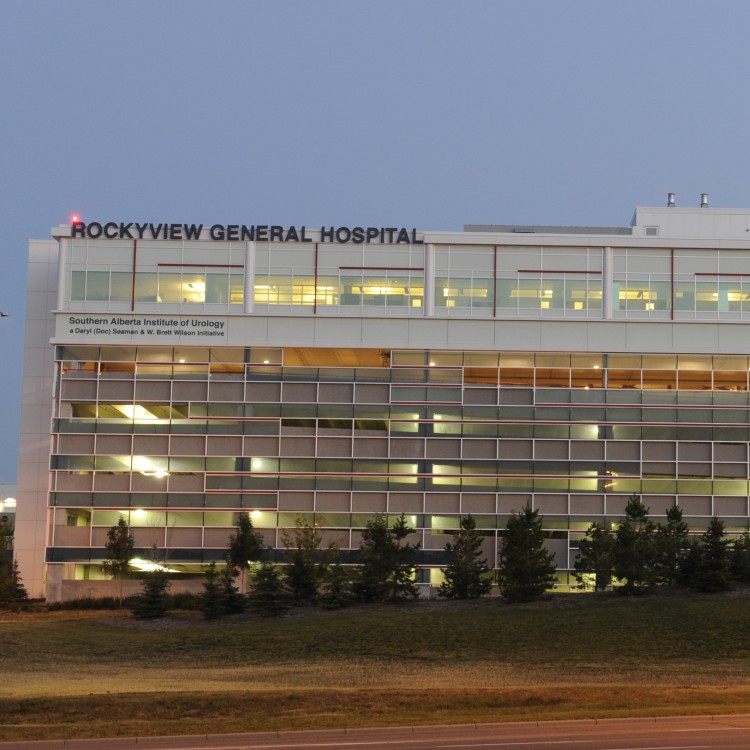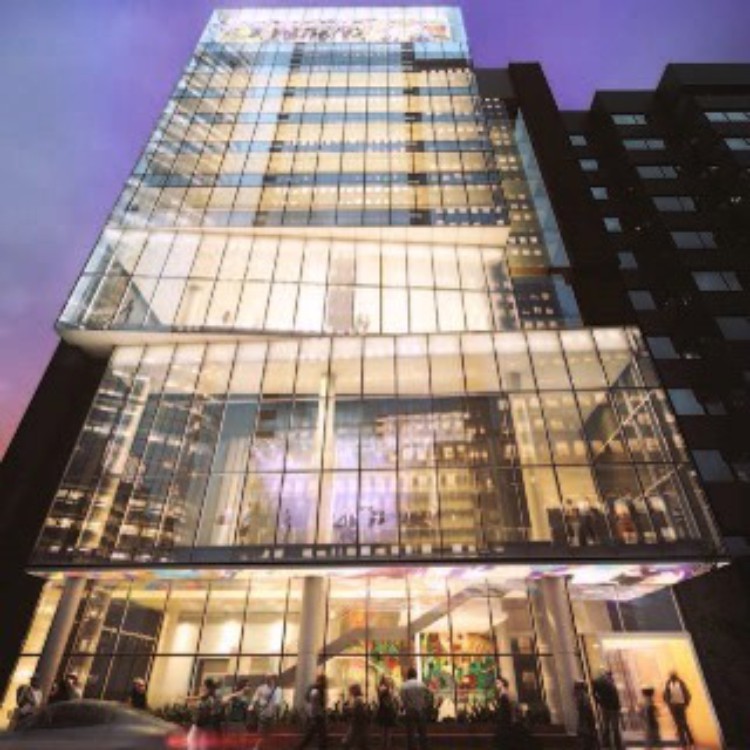 Kahanoff Centre is a 100,000 square foot, 12-storey, building which includes multi-use and office space. The building is LEED Silver Certified and building performance management and indoor environment were key factors in its design.
The construction of the new Bella Concert Hall at Mount Royal University included full electrical distribution system to the new state-of-the-art 773 seat concert theatre, new teaching classrooms, administration offices, and 43 soundproofed rehearsal studios.